WE ARE NATURAL, CHEMICAL FREE AND ORGANIC FARM FOOD !!
Why Choose Organicose Organics!!

01
100% Authentic Organics
Organicose Organics products are 100% authentic organic as produce is sourced from trained farmers and  associated farms that are properly inspected and certified.

Organic foods have more beneficial nutrients, such as antioxidants, and less pesticides and chemicals that is why it is more healthier then conventional food.
100% organic food guaranteed with verity of products. Low price and high quality food available in our store. Order food online and get food at home. Number one organic food store in india.

02
100% Natural & Chemical Free
Organicose Organics follow Natural and Chemical Free farming practice for all production. Chemical free produce is healthy and Naturally grown produce is nutritious.

Organic food grows with natural fertilizers, weeds are controlled naturally, Pests are controlled using natural methods so we get natural fresh food.
TRAINING AND FARM INSPECTION VIDEOS
Organic Farmer Training and Farm Inspection Videos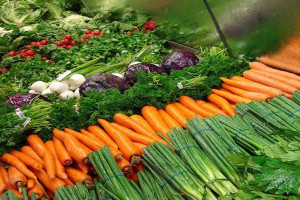 खेती महंगी हो गयी है। कृषि उपकरण, बीज, खाद, पानी और मजदूर सब महंगे हो...
READ MORE
WHAT OUR CLIENTS SAY ABOUT US
Subscribe To Our Special Offers